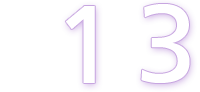 Create your free membership account
Why do I need a membership?
Though many of the advertising opportunities we have are free, we do require that you open up a free membership account so that you can access the administration areas of the site and place your listings and ads....

Once you have completed the form (left), we will APPROVE or DENY your application and accordingly may send you a confirmation e-mail with an activation link. Please click on this link to activate your account.

Due to the fly by night nature of free web sites, such as Wix, Callgirl Files and   Adult Work pages - such sites will not be listed for free, but we have a  £50 per month paid account that you MAY qualify for (min three  month  commitment).

TOURING GIRLS coming to London  ONLY have the option of  the £50 per month  package.


If we even THINK you or your agency girls are fake we will not let you in.
 
Once your account has been confirmed you can enter your free escort listings or perhaps elect to purchase some premier advertising.