Web Services - Escort Photography, SEO and Web Design
If you are looking to brighten up your online presence or give your existing web site a lick of e-paint then look no further than this trusted bunch of online warriors. Photographers who'll make you look 19 again. Web designers who'll make you look £350 an hour again. And SEO guys who'll announce your arrival to the world. LEG's escort web service listings are not subject to our usual vetting process but we do weed out the crappy ones we know about. Web designers and photographers all have portfolios so you know what you are getting, but PLEASE be wary of companies promising you amazing SEO results.
If you are an owner of an online escort service business and would like to list on this page for free please click that big, purple LOGIN button top right to apply.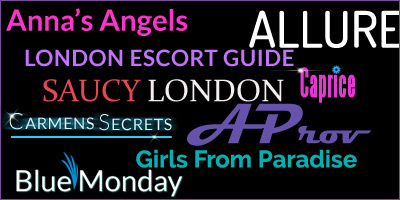 Moist Pixels
---
Established in 1999, when the Internet was mostly black and white. Over 450 web sites produced since then and, of course, most of them are no longer with us.

Agency template sites from £550 . We have another at £750 and our newest mega whizzo template CMS site for 2017 is £1250. PHP, responsive, the most advanced and easy to use CMS system that we have built from the ground up (no WordPress here, thank you very much). Escort directory software too.

Custom design clients include Allure, Aprov, Girls From Paradise and this site you are on now, LEG.
Antoinette Glamour Photography
High End Photography, Hair & Make Up, Retouching
Antoinette Glamour offers high quality photography from a friendly and fun team in London.
We love making women look beautiful and making your experience relaxed and enjoyable.
Our team consists of female photographer Antoinette who has over 10 years experience, and celebrity hair and make up artist Danny.
Visit our website for more information on packages and prices, or email us with any questions, we are happy to help!
Escort Exposure
Borough High Street, Camberwell London SE1 1TL.
Escort Exposure is the leading escort and glamour photography services in London. We have been serving London's escort industry for over 12 years.

Our London Bridge studio is the perfect location for your glamour photography shot. We have three floors and a variety of backgrounds to give you exactly the look and style you want. We never send out our images or outsource our work. Everything is done in-house, from design and styling to post-production. We do it all.

That's how we ensure high-quality, glamorous results every time.

Whether it's artistic black-and-white photography, lingerie photography, fetish images, or erotic photos, Escort Exposure has the professional expertise and facilities to make you look your best.
Femme Savage
Photography and Film
We are a London based photography studio producing and creating erotic online photo and film content to online services and publications around the globe. In the recent past we are proud to have worked with Maxim UK, Daily Sport, The Sun, Daily Star, Playboy, Penthouse, Stringfellows and many more.

PayPal accepted.
All of our retouching film editing and image services are done in-house.

Central London Studios | 13-15 Lever Street (top floor) | EC1V 3QU
Glamour 1st Photography
First Floor, 46-47 Britton Street, Farringdon, London EC1M
Photography | Make-Up | Retouching
At glamour 1st we know what it takes to capture a great glamour photo shoot, but more importantly our professional glamour photographers in London are trained to help you maximise on your looks, which therefore will help you earn an income in this exciting world of glamour. As business owners ourselves we appreciate just how important glamour photo shoots are to keep your dreams moving in the right direction, so please do give the team a call today so we can help you with your glamour modelling portfolio.
Glamour Studio 7
Luxury London Location!

Hi! We are established, professional photographers who specialise in fashion and glamour shots. We have a fantastic London photography studio or we can travel to other locations if you wish.

You can arrive at the session ready for the camera or let our team of make up and hair stylists to perform their magic on you. Our team can create a look that would be perfect for your portfolio. Unexpected blemishes can be covered up with make up, or we can retouch the image later to remove it. Or if you are having a bad hair day, our hair stylist can make it look perfect for the shoot.

Many packages available, including touching up services.
Skin Tight Promotions
Grass Roots Marketing For London Escorts and Agencies
When You Are Not On Page One - it's time to call the Skin Tight team

Only ten sites can get to page one on Google. If you are not one those fortunate ten, you can achieve considerable success through STPs 'Grass Roots Marketing'. Most of our clients experience a 25% increase in traffic after just 2 months.

Skin Tight Promotions is dedicated to engineering and executing personalized marketing strategies that will make your business grow. With cutting edge tools and industry standard practices, STP uses a quantitative approach to delve deep into your market and construct a marketing campaign that will make your site stand out from the crowd. In addition to SEO & Directory marketing we go the extra mile and offer full strategic consultation for your online endeavors.
Stuart Downes Photography
2902 Aragon Tower, George Beard Road, London, SE8 3AL.
We provide a truly unique and specialized photography service that focuses on your different portraiture needs. Choose from stunning locations like our signature London Penthouse apartment. An upscale background is just the beginning. We know how to make you look your absolute best. We do this with expert lighting using the correct camera positions, angles, posing, styling, make up and retouching that flatters your skin, body and facial features.

Free re-shoot guarantee at our penthouse if not completely satisfied with proof images
UK Glamour Photography
Central London | Various locations for shoots
We are a team of London glamour photography professionals dedicated to providing the best services in the capital. Led by Mick Capture, an experienced, skilled and internationally published glamour photographer and videographer, we offer top class photography, suitable for both commercial and personal use.

Our professional make-up is heavier and stronger to enhance facial contours for the camera; this results in a look normally found in high end glamour and fashion magazines. My team of professional make-up artists, hair stylists and wardrobe stylists, who have been published in top international glamour and fashion magazines, are an important part of the process. You will be thrilled with the results.
just testing single page footer ......... ........... ................... ....................