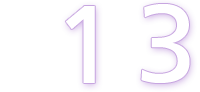 Create your free membership account
Why do I need a membership?
If you want to become a
LEG member
, please send us your application today. Right now it's all free and we are just beginning to work on the membership area,  hoping to develop a  more civilised community  and possibly add a review function  in the near future.
Right now we have a discussion area,  the ability to mark girls as 'favourites' and create your own gallery of leggy lovelies, plus a PM function , where you can contact agencies direct if you wish.
We are ALWAYS  open to ideas so that we can build the community you want.
Let us know